After the approval of update at Google Play, at both markets Airport Notes updated to version 1.7 and 1.1 respectively at App Store and Google Play.
Both version includes same feature set.
Preformatted Note Entry
This new screen contains fields and switches to ask general informations about arrival, departure and airport.
Such as STAR, SID, approach type, departure runway, taxi route and etc.
If you still have something to add feel free to use Other Information section.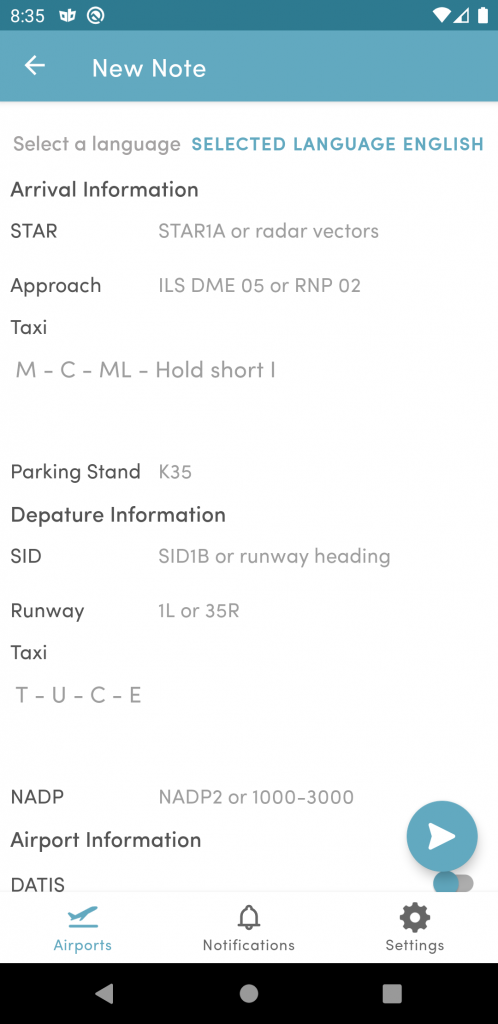 Remove Ads Option
Airport Notes is a free app on all platforms but contains ads. However some users don't like ads even if they are small and undisruptive.
If you don't like ads to and want to remove them; you can buy Remove Ads option from Settings -> Remove Ads screen.
For $0.99 (it can be changed according to your region) all the ads can be removed forever.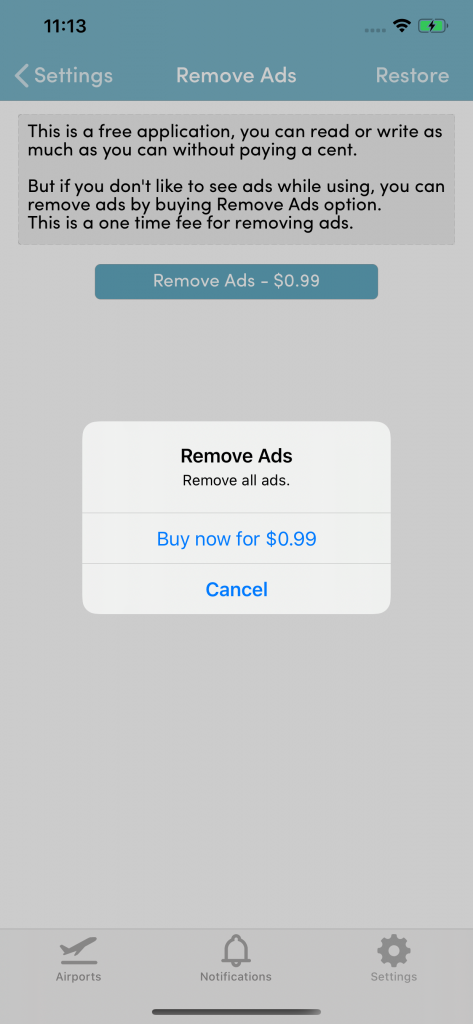 Bug fixes and performance improvements
All updates is a chance to fix some known bugs and make some performance improvements. Like previous versions same improvements applied for this version, too.
How to update?
For Android, either let Google Play update for you (if you don't disable automatic updates) or use Google Play to update Airport Notes.
For iOS, either let App Store update for you (if you don't disable automatic updates) or use App Store to update Airport Notes.
If you are on mobile device now, you can follow this link which will directly navigate you to your store.
Complaints or wishes?
Do you have a question? Do you have complaints or do you want to suggest something? Please don't hesitate to fill Contact form on Airport Notes app.
All contributions are welcomed. Thank you.